The Hypnosis – first-look review
A power couple on the brink of pitching their start-up experience unexpected tension after a hypnotherapy session causes one of them to lose all their social inhibitions. The post The Hypnosis – first-look review appeared first on Little White Lies.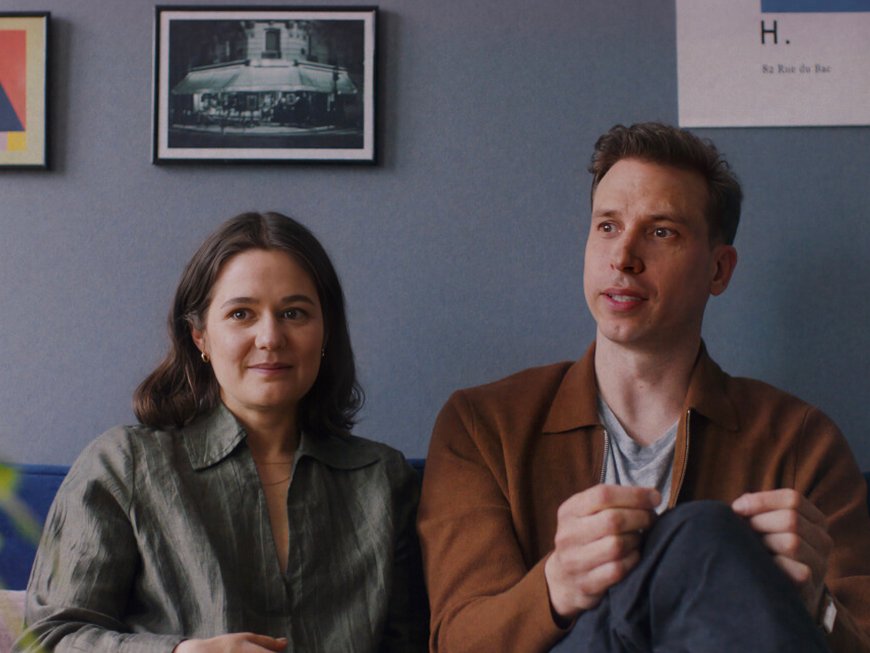 Vera (Asta Kamma August) and André (Herbert Nordrum) seemingly have it made. They're business partners and a couple, with their eyes firmly on the prize when it comes to an upcoming tech summit they're attending, where they will pitch their app which focuses on women's reproductive health. It's not entirely clear what exactly the app does, but Vera and André seem very passionate about it, rehearsing their pitch and fretting about whether or not they're ready for the big leagues. Shortly before the summit, Vera decides to visit a hypnotherapist for help quitting smoking. She leaves the session uncured but with a decidedly different sense of self.
This manifests in a new outlook on life that leaves her unguarded and unfiltered. She stands up for herself in front of her overbearing mother and exhibits a new playful streak that befuddles André. When it comes to their big meeting, her new outlook puts Vera at odds with her self-serious partner, who isn't quite sure what to make of the transformation. Vera fluffs her way through their first pitch, much to André's horror, and proceeds to go rogue, adopting an invisible chihuahua and irritating the hotel staff by serving herself wine glasses of milk from behind the bar.
It's easy to understand why André is so dismayed. Their app – Epione, after the Greek goddess of soothing pain – is their metaphorical child, and facing stiff competition from peers working on tackling climate change and global access to water, Vera and André face an uphill battle to win the coveted top honour. As Vera scampers about enjoying her newfound liberation, André goes into a tailspin, with their team doubtful he should be the face of a female-oriented app. When does allyship tip over into virtue-signalling? André is well-meaning, but as the event wears on, his patience with Vera grows thin, and there's a strong sense he's more concerned about their app than his partner's sudden personality transplant.
While on the surface Ernst De Geer's debut presents as an acidic relationship comedy, The Hypnosis also pokes fun at the start-up hustle culture, with its slew of vague but ethically unimpeachable start-ups, led by holier-than-thou sorts who bicker about whether climate change or gender inequality is a bigger problem. There's also a little class commentary, as the privileged Vera and André clash when she casually reveals to potential investors that his parents are literal clowns who live on a houseboat – a fact André seems incredibly embarrassed by.
Executing some toe-curling displays of social faux pas played straight that would make Michael Haneke blush, August and Nordrum are a winning pair of leads, who gamely lean into the absurdity that Ernst De Geer and Mads Steggen's script asks of them. They're charming enough that even when they act out – with crimes ranging from a bit irritating to possibly illegal, definitely immoral – it's hard to not watch them with at least a little affection.
The post The Hypnosis – first-look review appeared first on Little White Lies.
What's Your Reaction?