Squaring the Circle (The Story of Hipgnosis)
Fun, insidery profile doc of the creative team behind some of the most memorable album covers ever made – including Pink Floyd's Dark Side of the Moon. The post Squaring the Circle (The Story of Hipgnosis) appeared first on Little White Lies.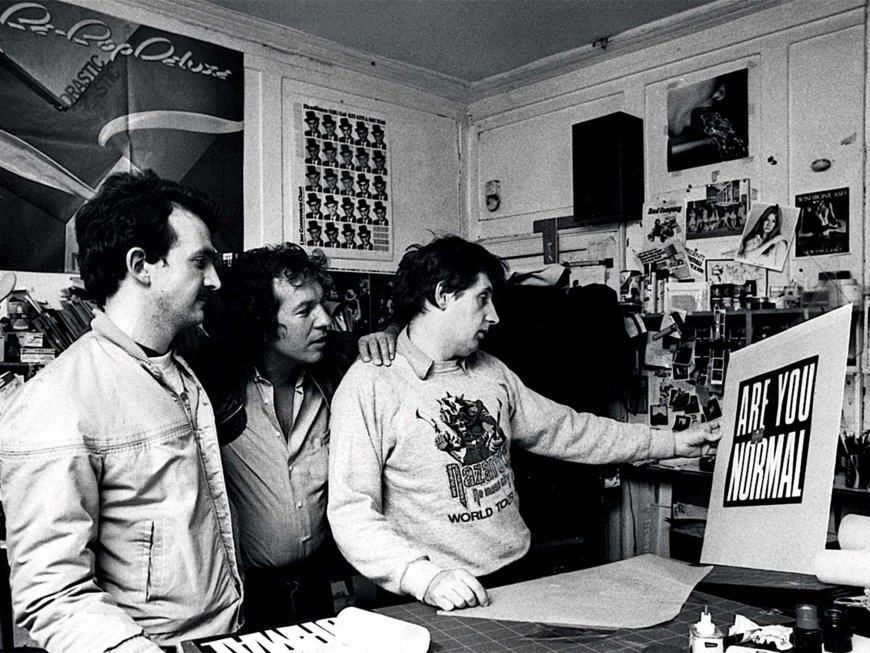 It's an instant extra star when Oasis mastermind Noel Gallagher turns up in a documentary as a talking head. He's not the focus here, in Anton Corbijn's film charting the salad days of rock album artwork maestros, Hipgnosis (aka Aubrey "Po" Powell and Storm Thorgerson). Yet his are by far the most memorable segments, most notable being one where he lambasts the cover artwork for his own multi-platinum-selling (What's the Story) Morning Glory? as being some of the shittest ever made, and them lambasts himself for signing off on it.
Comedy Noel antics aside, the film is what you might call an old fart spectacular, as lots of ageing white guys, many of whom are wearing leather waistcoats, reminisce about the joys of the 1960s, when you couldn't move for double gatefold prog rock concept albums and it was socially acceptable for your professional workspace to not have a toilet (psst, they used the sink!). Cambridge scenesters Po and Storm struck up their partnership while dossing about with Pink Floyd, eventually being commissioned to create the cover artwork for their 1968 album, A Saucerful of Secrets.
Storm was the graphic design man, an expert at tinting and illustrating, but also a wild conceptual thinker. Po was the photographer, setting up crazy shoots which would often involve splicing many different pictures together to form a magnificent final piece that was instantly recognisable as the work of the Hipgnosis team. The film whisks through the creation stories of key artworks, mainly those done for Floyd, Led Zeppelin and 10cc.
The film initially appears to offer a celebration of an era where such things as workplace conduct and basic sanitation standards didn't really exist, and many of the anecdotes climax with some variation on the line, "…and so we took our idea to the pencil-necks down at the record company, and they blew their fackin' stacks!"
There's also a creeping sense that everyone is in tacit agreement that Storm – who passed in 2013 – was actually a really 'orrible bloke. No-one quite comes out and says it (many do say he was abrupt, extremely rude and hard to work with), but it's only Roger Waters who caps off the criticisms with, "…but he was also a genius." Po, meanwhile, who is still alive and narrates the bulk of the story, comes across as the more grounded and circumspect (but no less creative) of the pathfinding duo.
While it's certainly interesting to hear the stories behind such iconic LP covers as Dark Side of the Moon and Zeppelin's Houses of the Holy (which is particularly juicy), it's only Noel Gallagher (that man again!) who's offering a more objective critique of what album artwork actually means and how it no longer holds the value that it once did. He's no nostalgist, but he clearly yearns for a time when kids would be unknowing art collectors merely by dint of owning one of the LPs in the current hit parade.
Formally, the film plays things very safe, with Corbijn capturing his subjects in gorgeously-lit monochrome and leaving all the colour aside for the covers as they're presented on screen. It's a fun little diversion that's more interested in the salacious gossip and anecdotes than it is offering a more broad inquiry into how these artworks more generally enhance the music they're being used to sell.
Little White Lies is committed to championing great movies and the talented people who make them.
By becoming a member you can support our independent journalism and receive exclusive essays, prints, weekly film recommendations and more.
---
ANTICIPATION.
Wow, a chance to find out the meaning behind the Dark Side of the Moon cover! 3
ENJOYMENT.
Not really… but an enjoyable survey of Hipgnosis's revolutionary work. 3
IN RETROSPECT.
We need a Noel Gallagher rants on a soapbox movie now. 3
---
Directed by
Anton Corbijn
Starring
N/A
The post Squaring the Circle (The Story of Hipgnosis) appeared first on Little White Lies.
What's Your Reaction?