The Importance of Web Accessibility Audit in Ensuring Inclusive Online Experiences
Discover the crucial role of web accessibility audits in creating online environments that cater to everyone, regardless of disabilities. Learn why businesses should prioritize these audits to ensure inclusivity and provide seamless user experiences for all.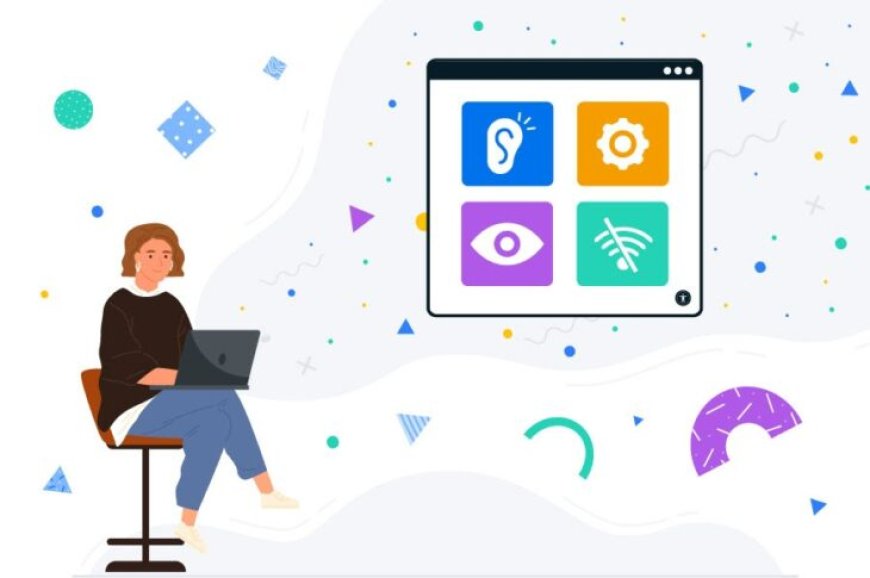 Web Accessibility Audit
Web accessibility is the practice of making accessible web products and applications. It is done to ensure that everyone is able to access the website regardless of their abilities. And as the number of people born with disabilities is increasing, creating inclusive online experiences has become necessary.
And in order to make inclusive web experiences a web accessibility audit, testing comes into play. One of the important tests here is AODA testing, as it allows you to identify the potential barriers present on your website or any other digital assets and ensure the procedure to address those barriers. 
Understanding Web Accessibility
Now, let us understand a bit more about web accessibility and what are its core principles based on which these guidelines are furnished. The four principles on which International web accessibility standards are based include:
Perceivable: It states that the user shall be able to perceive it in some way by using different senses.

Operable: The interactive elements of the website can be controlled by users, like buttons should be accessible using mouse, keyboard, or voice commands.

Understandable: The content should be understandable by the users.

Robust: The content present on the website shall be accessible by using different browsers.
Common barriers faced by individuals with disabilities
There are many barriers that people face with disabilities. However, some of the common barriers they face while accessing the internet include the following:
Unable to access images, video, audio, or other multimedia content.

Unable to navigate using the keyboard.

Unable to adjust the screen without losing the text.

Unable to differentiate between the color of text and background when it blends.
What is The Significance of Web Accessibility Audits
The web accessibility audit is the procedure to measure the accessibility level of a website in a systematic way as aligned with the checkpoints of accessibility guidelines and standards. The international standard developed under Web Accessibility Initiative (WAI), named Web Accessibility Content Guidelines, ensures the maximum benefit from audit and improves accessibility.
The individual components on which web accessibility audit is done include:
The audit should measure in quantities, not in estimates or opinions.

The audit should clearly state where your website lies in terms of accessibility.

The process of checking accessibility is systematic and should be done in a planned way.

The audit shall be conducted on the basis of the checkpoints mentioned in the guidelines.

The audit also includes recommendations to address the issues of accessibility.
Benefits of conducting web accessibility audits
A lot of benefits come when you conduct web accessibility audits on your website few of which are mentioned below:
You get to avoid legal issues by being legally compliant

It enhances the overall user experience, including the ones with disabilities

It also helps you in reaching a wider audience and improve your customer base.

It helps you in creating a positive brand reputation and public image.

It Increases search engine visibility and optimization.
Conducting a Web Accessibility Audit
Conducting a web accessibility audit includes some steps as explained below:
Preparing for the audit is the first step, where you have to assemble a diverse audit team, establish the evaluation criteria and benchmarks, and identify the relevant assistive technologies and devices to implement when going through AODA testing.

The next step is to assess website accessibility by evaluating page structure, headings, and navigation. Examining color contrast and visual elements. Then reviewing multimedia content and its alternative text. Testing if the website can be accessed using a keyboard. Identifying if all the forms present on the website have input fields and verifying compatibility with assistive technologies.

The last step is to document all the findings and create an accessibility report by adding all the accessibility barriers and areas of improvement, prioritizing issues and developing action plans to remediate them, and then providing recommendations and best practices to resolve the barriers.
Ways to Implement Web Accessibility Recommendations
When you have to implement the recommendations to improve accessibility, it can be done using two methods as mentioned below:
The first step is to collaborate with developers and designers by communicating accessibility requirements and guidelines to them. Make sure to guide them to create inclusive designs and conduct user testing with users with disabilities.

The second step is to monitor and maintain web accessibility by regularly checking updates on accessibility features, testing new website features for accessibility compliance, and addressing user feedback and accessibility concerns.
However, if doing this is not possible by yourself, you can always look for AODA testing solution providers to assist you with the whole process. 
Conclusion
The web accessibility audit is important to know the issues of accessibility on your website or any other digital products. Organizations must prioritize inclusivity through audits and create a world that diverse audiences can easily access.
In the coming future, these accessibility advancements can be done, and thus, it is important to always keep track of the latest guidelines of accessibility, and going with AODA testing is a must to ensure that your website is accessible. 
What's Your Reaction?